The Seoul Korea Temple of the Church of Jesus Christ of Latter-day Saints has been reopening in a cautious, careful way, based on local circumstances and governmental restrictions related to the COVID-19 pandemic. Previously, the temple reopened gradually, through the following phases, operating on a limited basis:
Phase 1: Living husband-and-wife sealings by appointment
Phase 2: Open for all living ordinances only, with restrictions

Phase 2-B: Open for all living ordinances and baptisms for deceased individuals, with restrictions
As of 21 February 2002, the Seoul Korea Temple reopened to
Phase 3: Open for all ordinances, with restrictions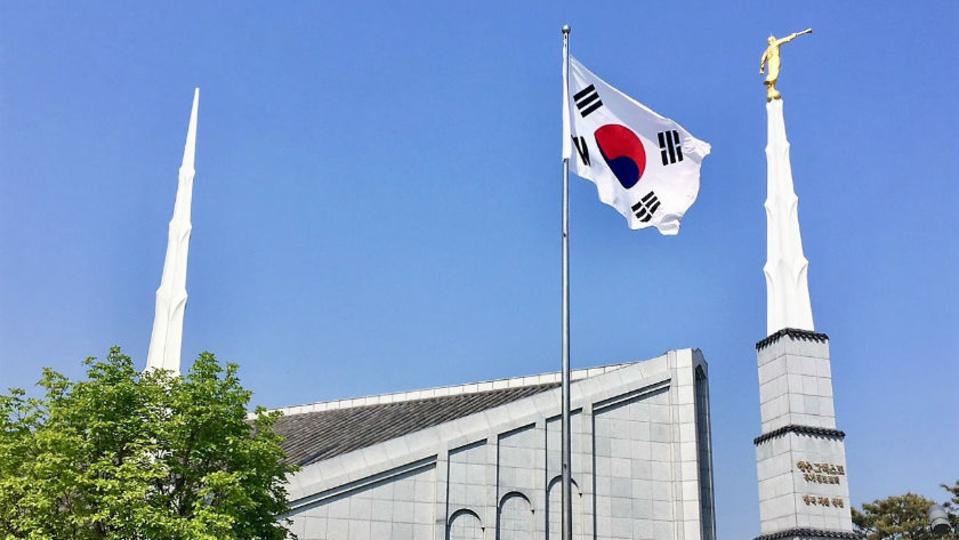 Key precautions will remain in place for temple workers and patrons, according to local circumstances, and government regulations and includes the wearing of masks, reduced numbers of patrons in the temple at a time, fewer staff in the temple, sanitization after temple ceremonies, social distancing and seating arrangements, and temperature checks at the entrance. Please bring a white mask to wear to wear inside the temple.
Reservations are required to attend the temple. Reservations can now be scheduled online for the Seoul Korea Temple. Limited reservations, to allow for social distancing, will be in effect. Individuals may schedule for themselves and their spouse. Proxy baptisms and sealings may be scheduled for up to 10 patrons. Anyone who comes without a reservation, or a current temple recommend, will not be allowed to enter the temple. The temple does not print cards for ordinances. Family Name Cards will not be returned after the ordinances are completed. When renting clothing in the temple, cash is not accepted, one pays only with a credit card.
Up to 50 people are allowed to visit the temple grounds for photography after a sealing in the temple. The temple garden is open. The temple annexes, including the kitchen and overnight accommodations, are currently still closed.

For patrons receiving living ordinances or who need special assistance, please contact the temple's email: SEOUL-OFF@Churchofjesuschrist.org or call 010-8727-7544.
Proxy ordinances must be reserved online at ChurchofJesusChrist.org. A video showing how to make reservations is at: https://players.brightcove.net/1241706627001/default_default/index.html?videoId=6237179641001